Red Knot is a part of the C.S.Wo & Sons family of stores that feature stylish and budget-friendly furniture aimed at the "Millenial" demographic, all designed to fit into narrow doorways and small apartments. Before I began working with the company a design guide was created to establish the brand and have fonts, backgrounds and colors established that I worked with to try and expand the brand and entice new and previous customers.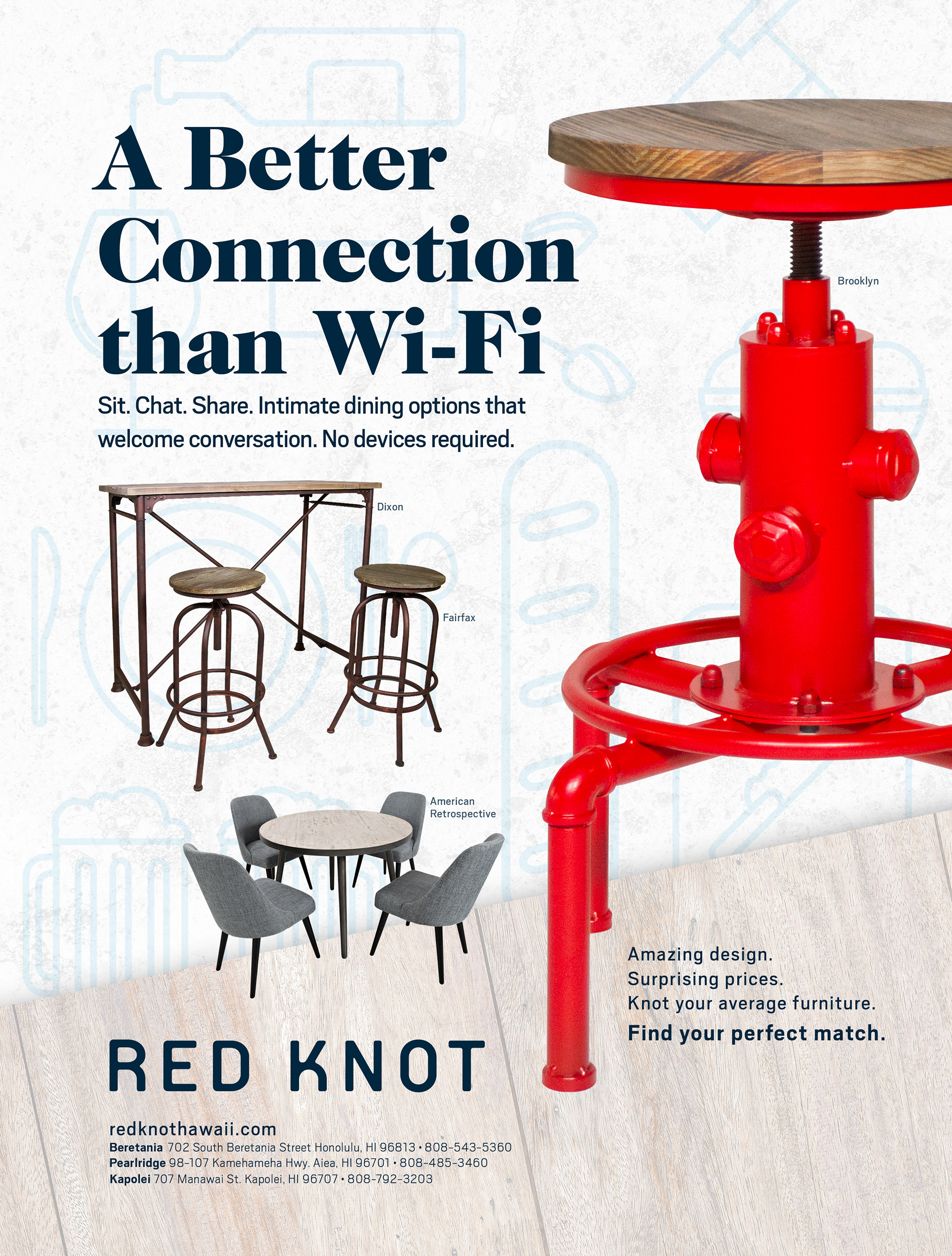 This advertisement was created for Honolulu Magazine for the May 2017 issue to promote some of the new dining furniture available. Because the idea was that you can mix and match different furniture collections to perfectly accentuate your current decor, I felt the title "A better connection that Wi-Fi" was a good fit to the overall theme. The background illustrations were also done by me.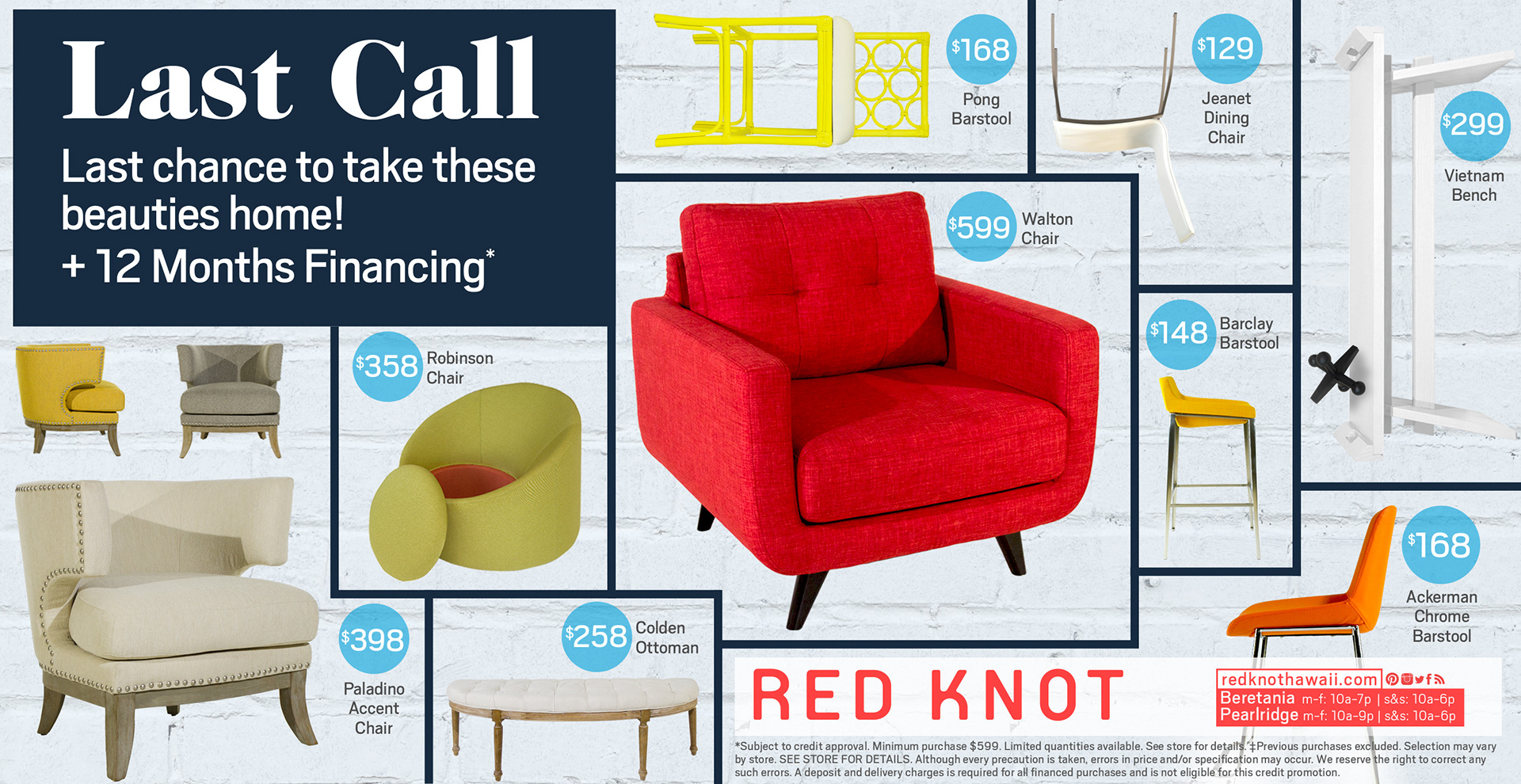 Some of the ads were called to have a lot of items displayed while I seldom have photographs from vendors or even complete room shots at my disposal, generally requiring me to come up with interesting ways to display all of the required items while not making the ad look too cluttered. I felt the lines separating the furniture helped accentuate the company's dedication to furniture for smaller spaces. This was definitely one of my favorites.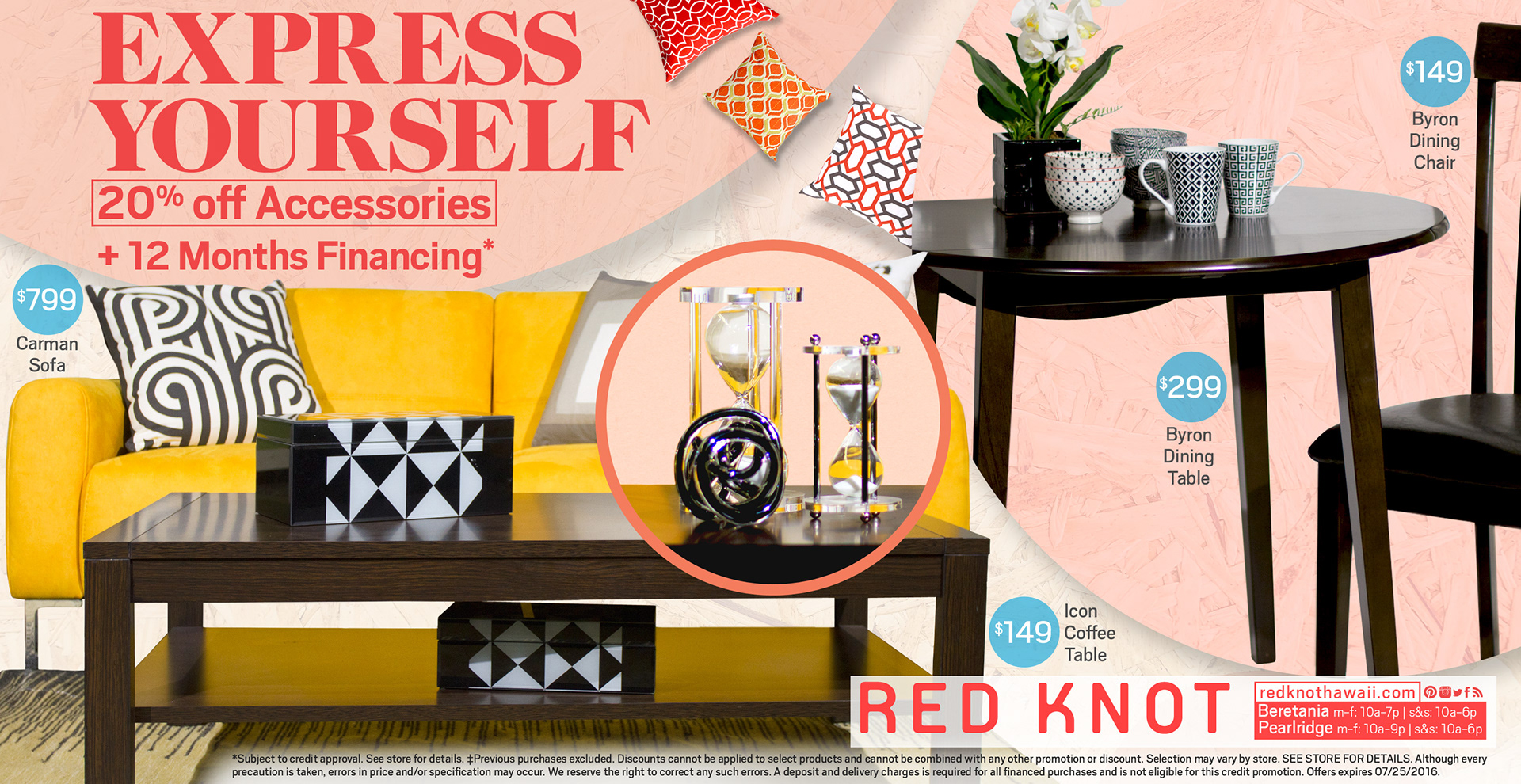 This coffee table had several items already placed on it that I felt didn't match the rest of the room, and the hourglasses in the circle were from a different shot of the table to help bring in more samples of accessories.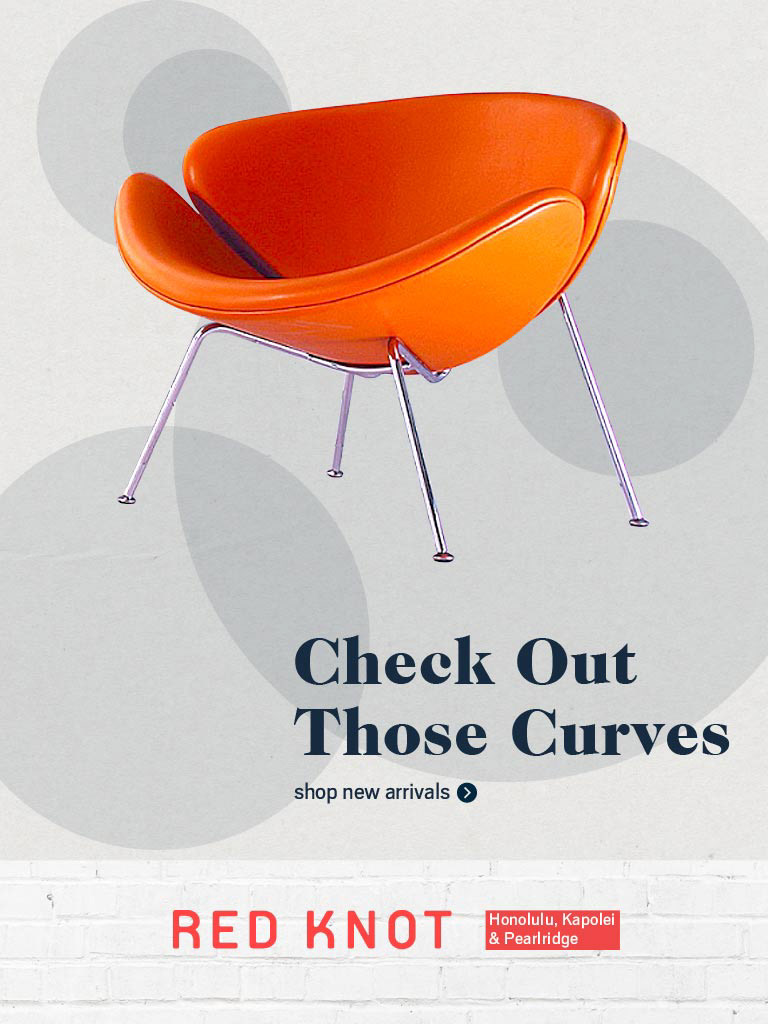 Occasionally we do create branding ads, and I particularly liked this one because I could use my own flair for the background to emphasize the chair's very round characteristics and give it a throwback/retro 60s feel.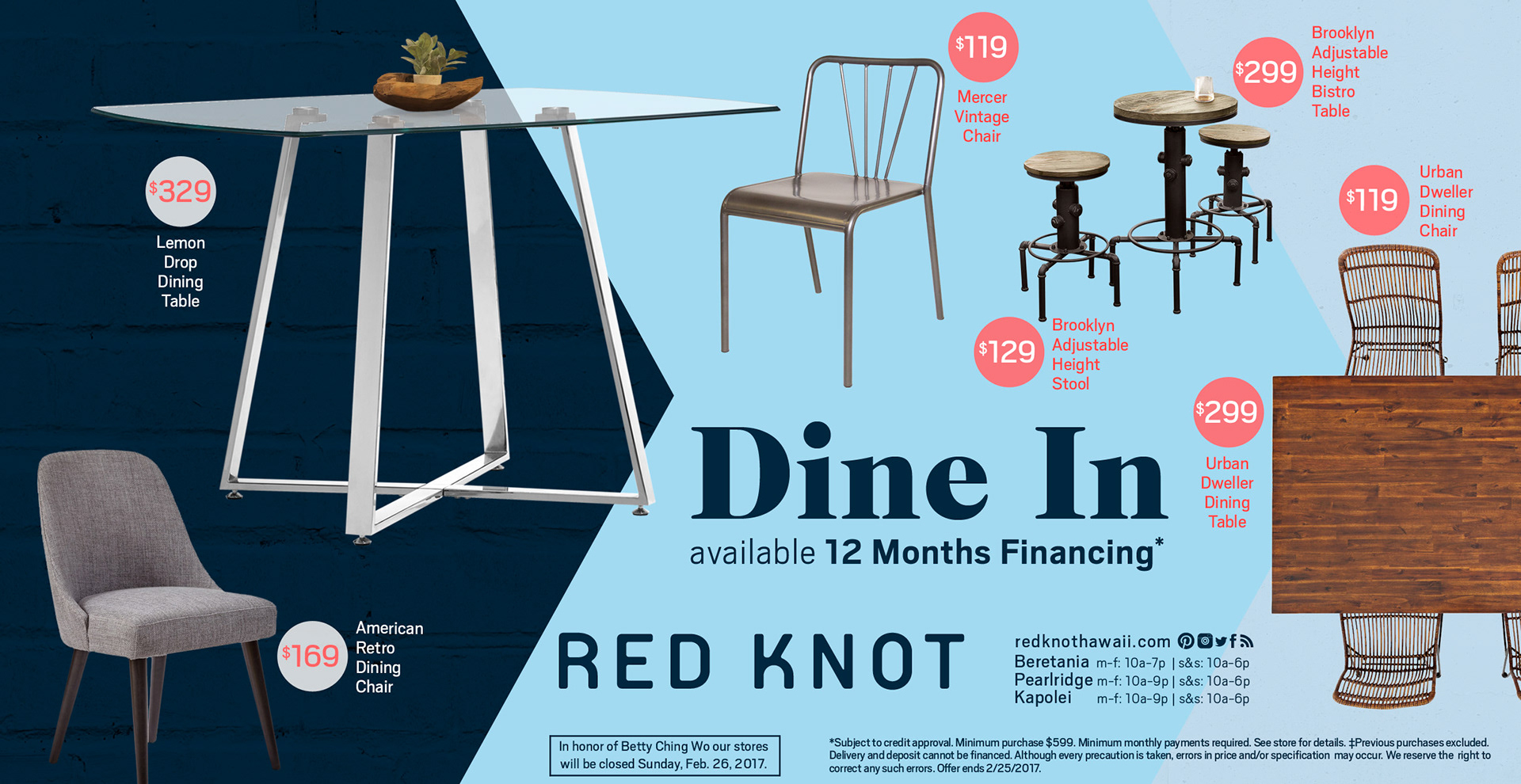 While it may contain many different pieces, the different chairs were to illustrate how many different styles could be incorporated to create a unique look - you could pick and choose different pieces from different collections to match your decor.