This is a collection of various posters I've created over the years for events.
A poster I created for the Teenage Bottlerocket show when they came to Hawaii in 2017.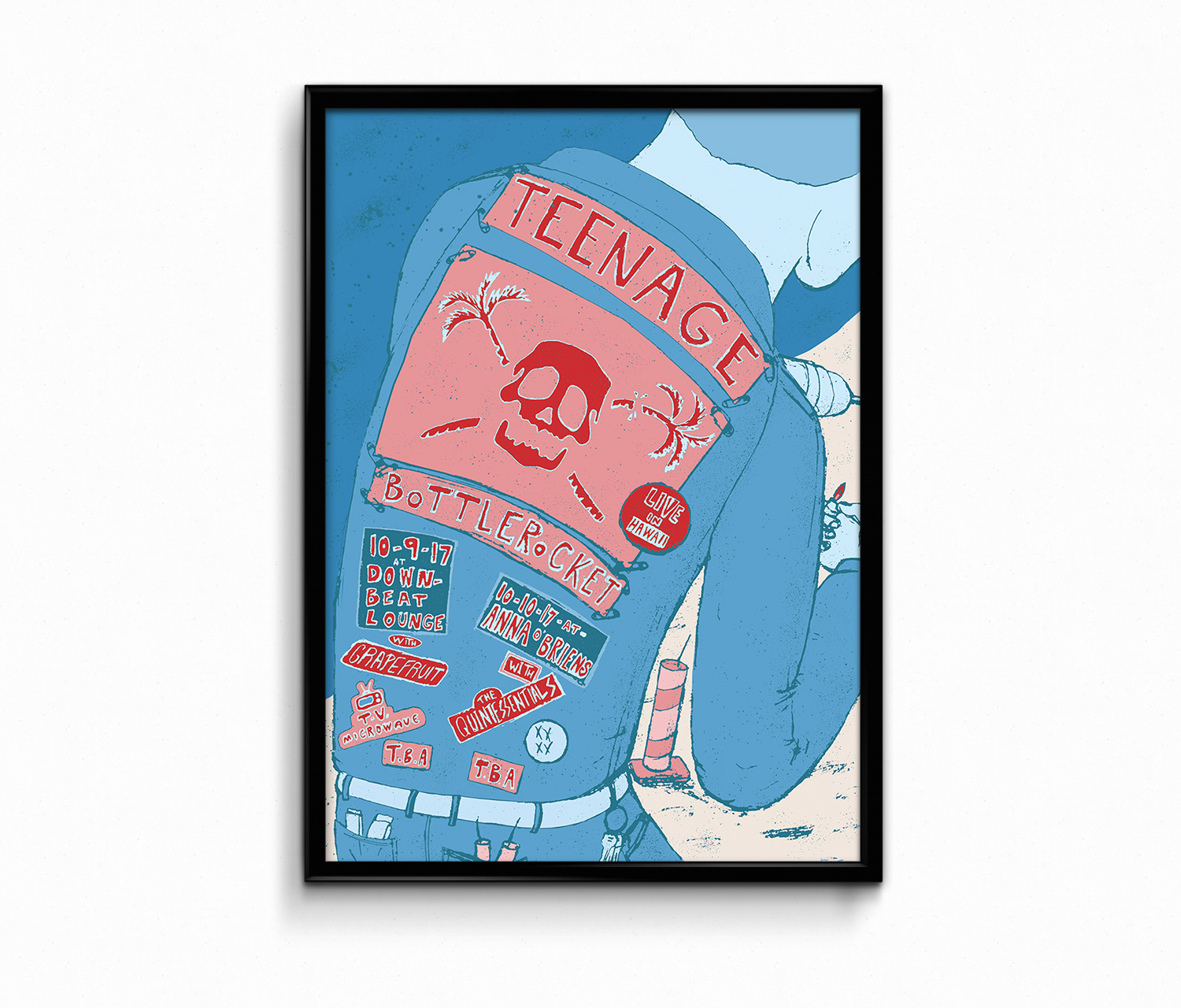 This was a poster for the last tour of the band Summer Vacation promoting a show in Hawaii.
Every Space Jam had a different artist for each event, this was my contribution.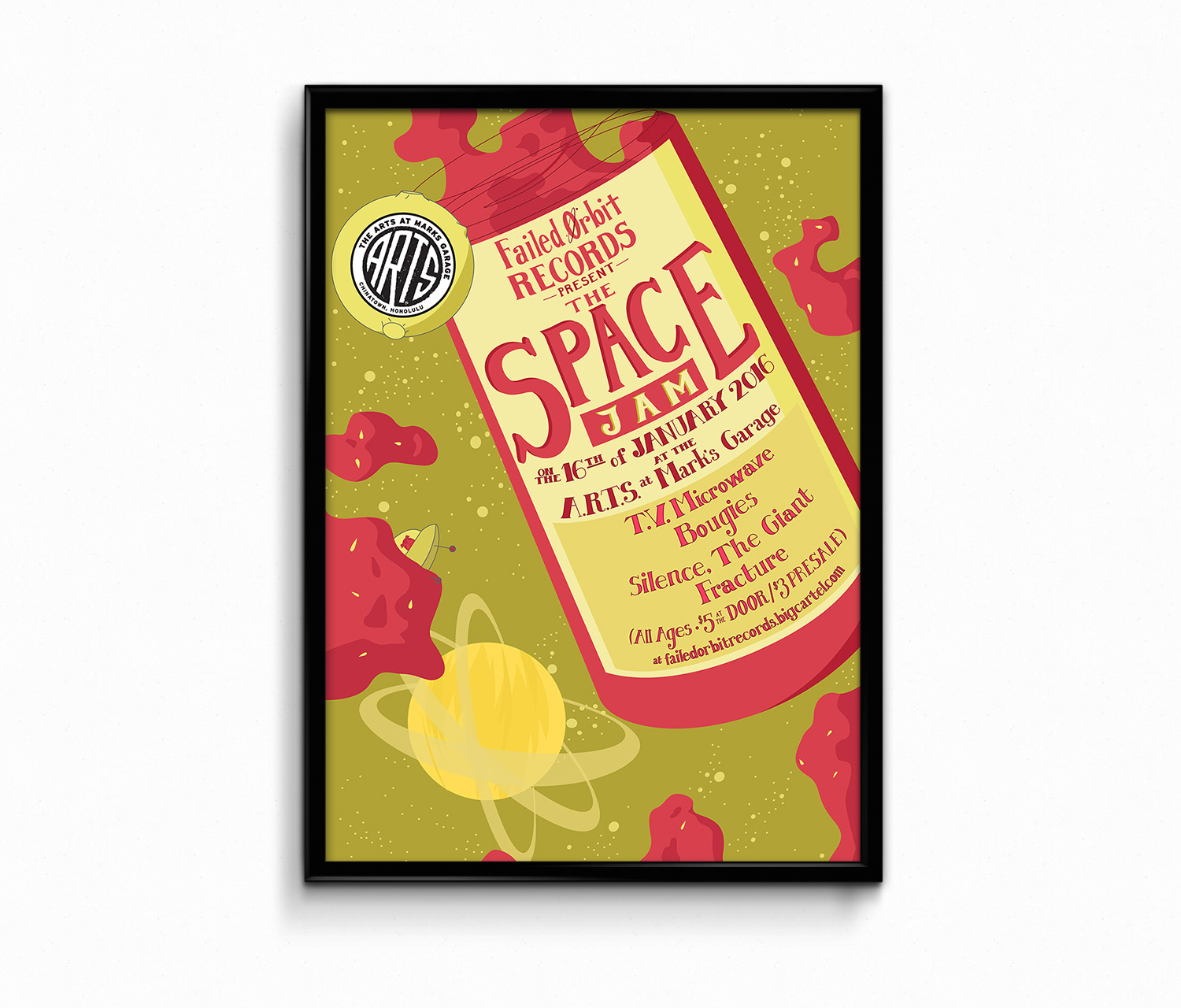 A promotion for a West Coast tour for Hawaii band TV Microwave.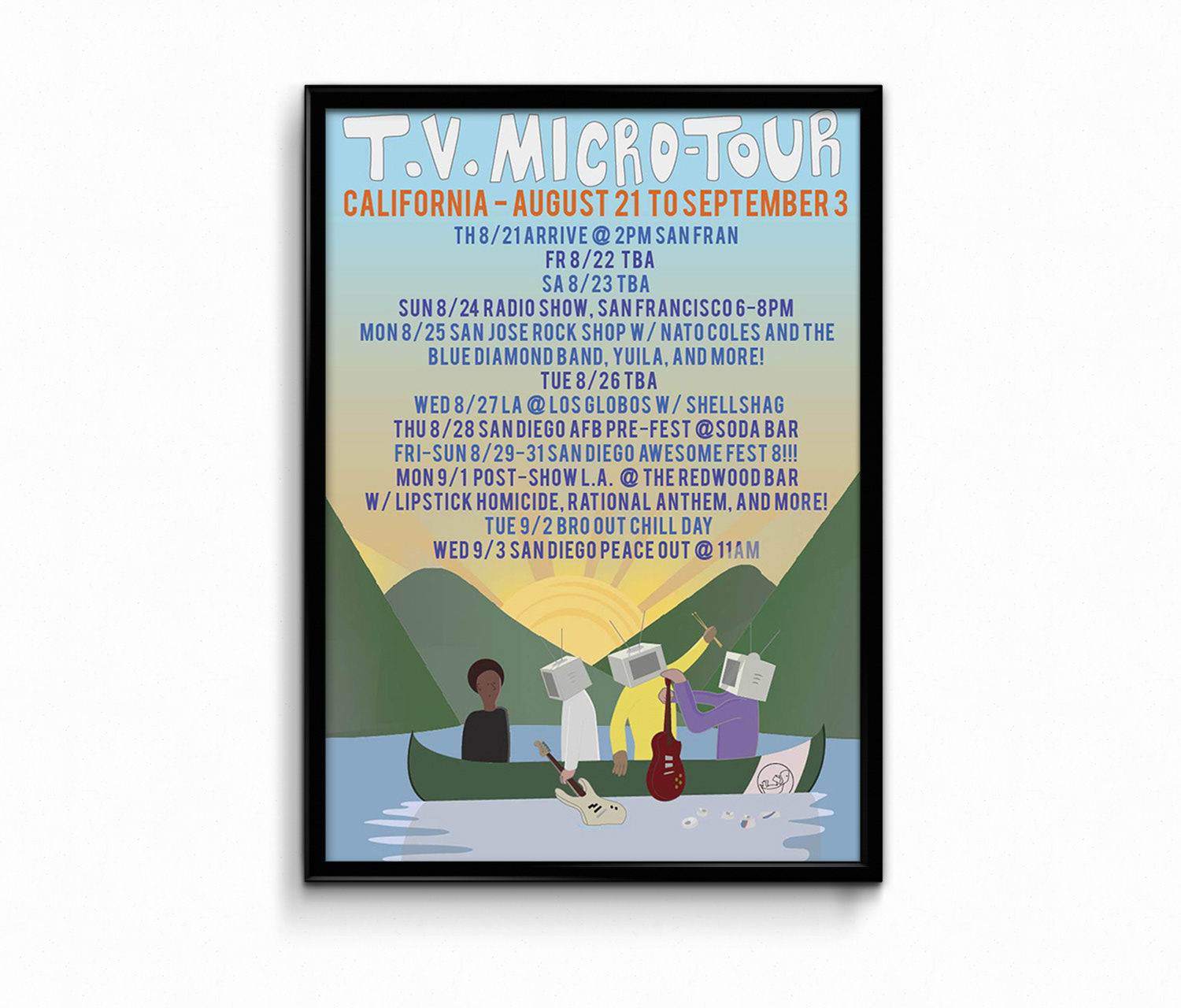 Made to promote a fundraiser, the theme involved a take on the political climate at the time.
The International Ukulele Contest is a very big deal for