Teddy's Bigger Burger print collateral
Part of the new ad campaign for Teddy's new Breakfast menu available at their Waikiki restaurant.
In the past few months I have been doing a lot of work for Teddy's Bigger Burger in Hawaii for several different advertising campaigns. Here I have a few of my favorite products from all of the work that I've done with this company, filling their request for photography and use of their specified font that fits with their branding.
First is the new Breakfast campaign, this was one of several different images created as both a pop-up banner and as a window cling. I took all of the photos here and made everything myself, wihtout the direction of a Creative Director.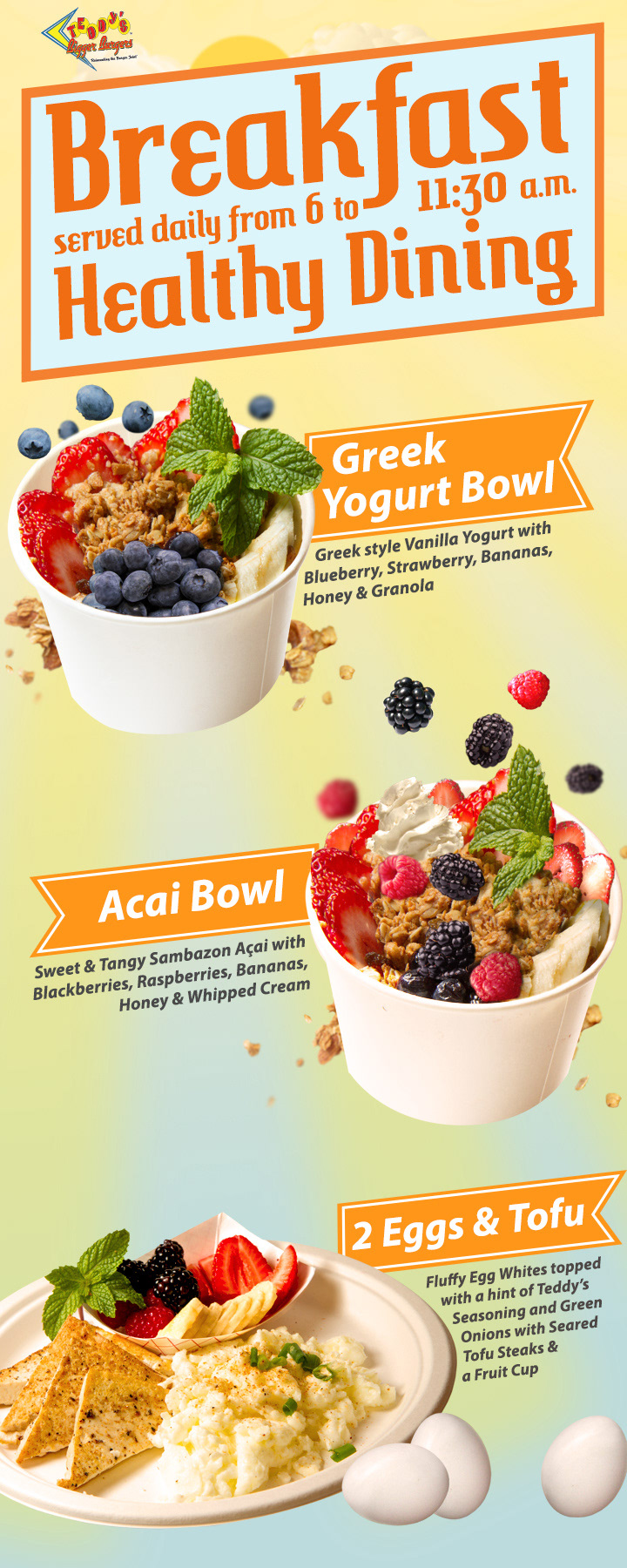 This is a menu specifically for one Teddy's location - Teddy's of Haleiwa. Now open to the public, it is a Teddy's much different than al of the others because it embraces the tiki culture of old and utilizes a lot of styling cues from older Polynesia-themed restaurants from the 50s, 60s and 70s. I was given various menus to reference in this project and the Teddy's team was very pleased with the outcome.
Most of the drinks and the "Glub Glub" icon were hand-drawn by the man who made the bar menu. The Shave & A Haircut and the Poglodyte were drawn by me. All of the titles were cleaned-up handwriting from the bar menu creator.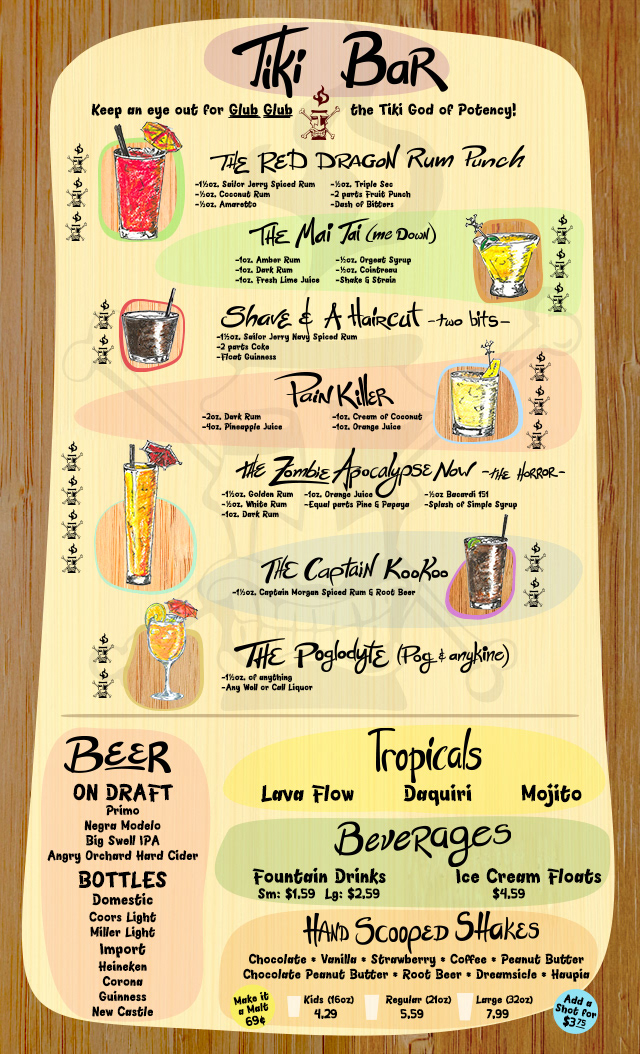 On the reverse side is the food menu.The background with the tiki pattern is based off of a fabric pattern that looks very nuclear-era 50s and I've taken some design cues from that and added in my own custom tiki illustrations to the mix.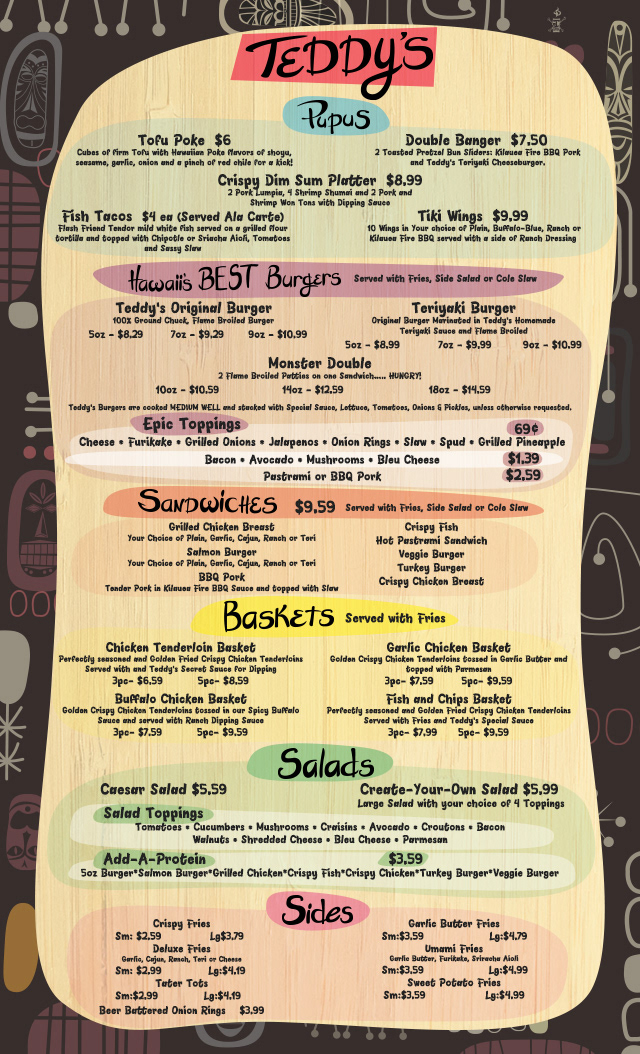 This is a pop-up banner to illustrate the new items that are being introduced to the standard menu across all U.S. Teddy's restaurants. I've photographed all of these items myself.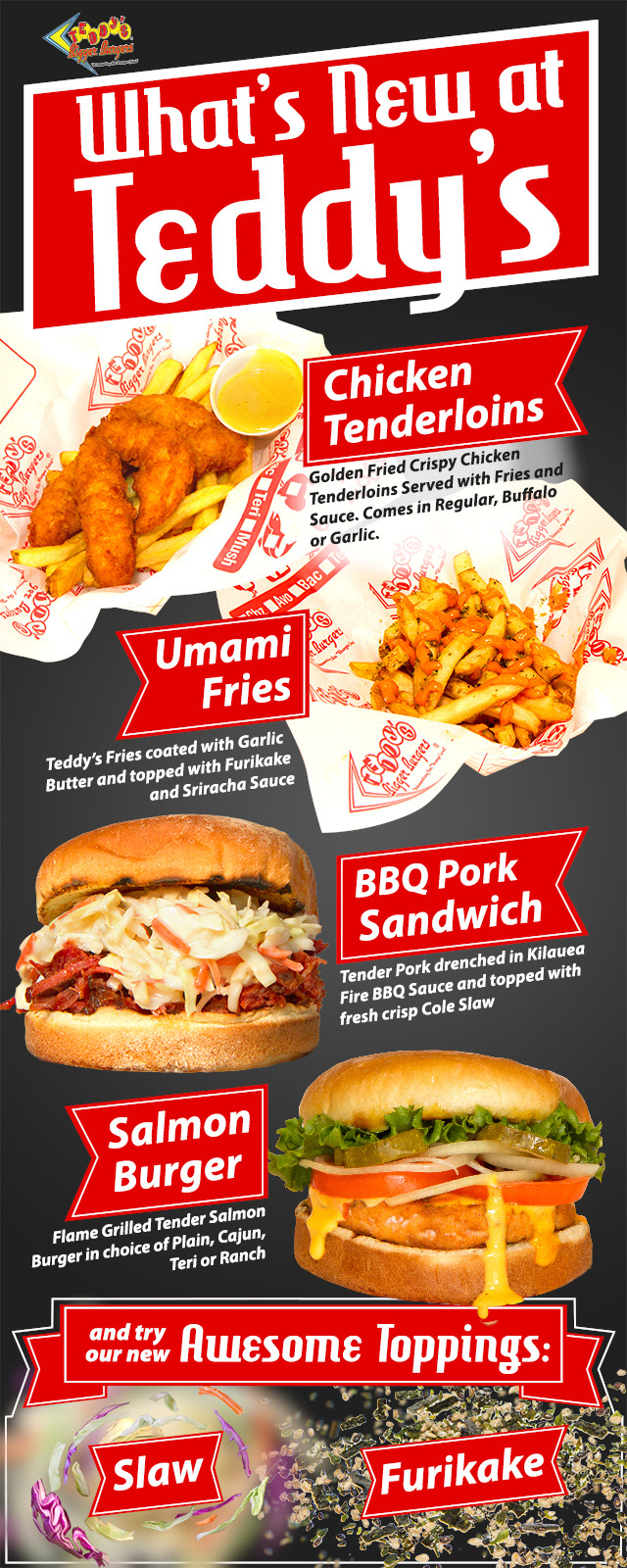 Thanks for looking! Also please feel free to leave a comment!