Here I have a few of my favorite products from all of the work that I've done with this company, filling their request for photography and expanding on their current branding to help introduce new products and still be identified as part of the Teddy's brand. 
First is the new Healthy Breakfast campaign, this was one of several different images created as both a pop-up banner and as a window cling, creating all of the photos and illustrations.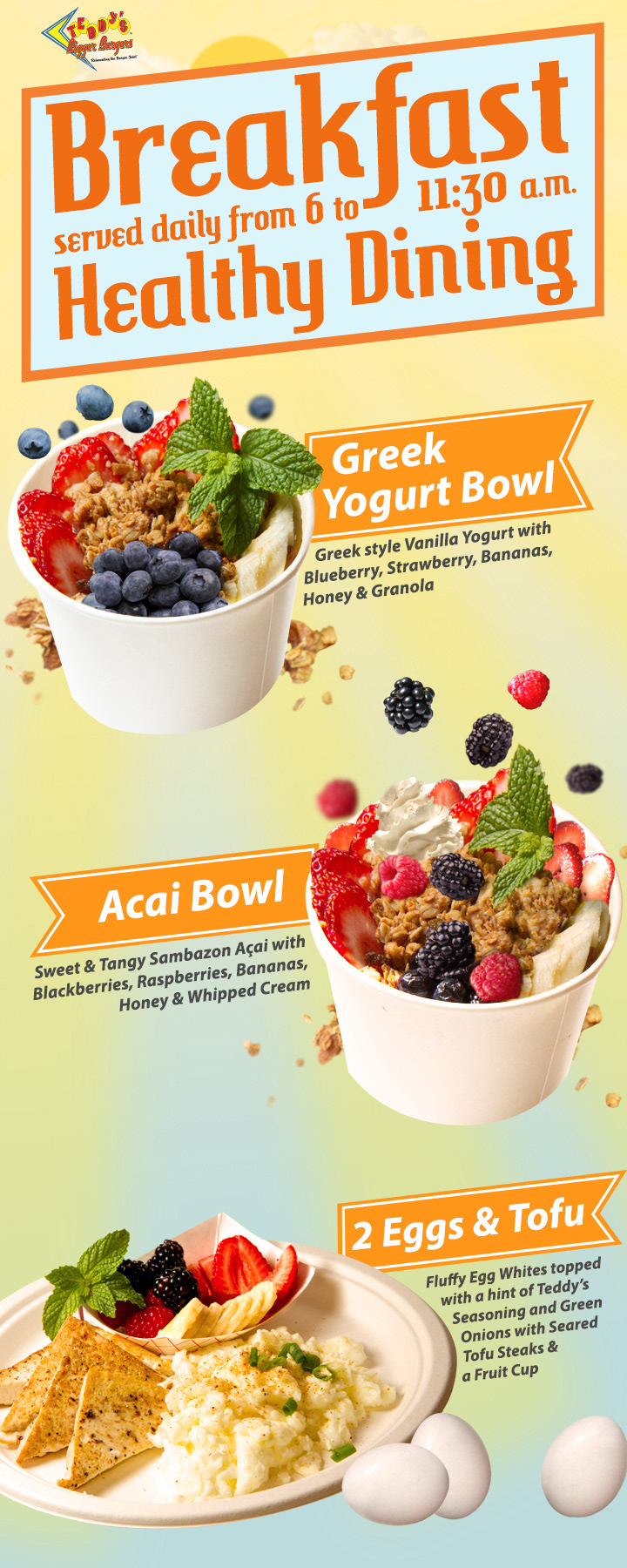 This is a menu specifically for one Teddy's location - Teddy's of Haleiwa that embraces the tiki culture of old and utilizes a lot of styling cues from older Polynesia-themed restaurants from the 50s, 60s and 70s. I was given various menus to reference in this project and the Teddy's team was very pleased with the outcome.
The drinks here were all hand-drawn by me and the creator of the menu.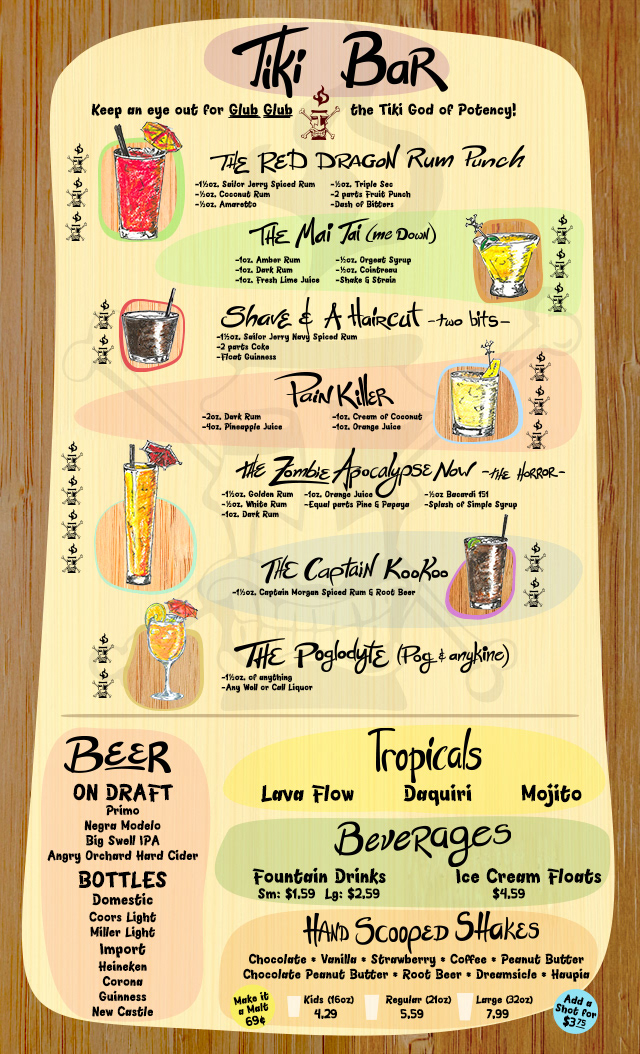 On the reverse side is the food menu.The background with the tiki pattern is based off of a fabric pattern that looks very nuclear-era 50s with my own personal spin on it.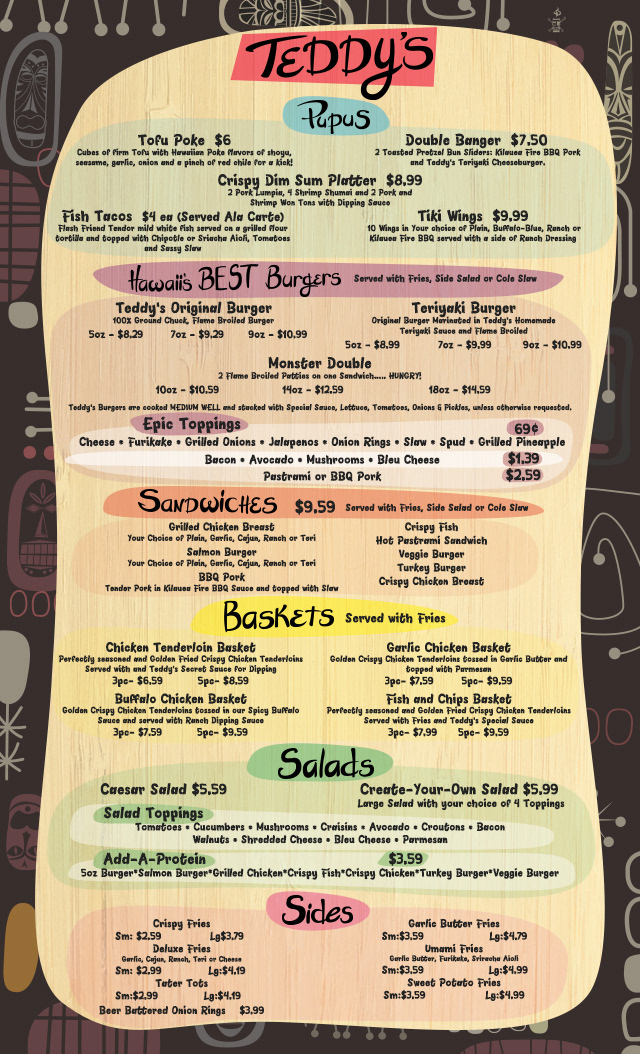 This is a pop-up banner to illustrate the new items that are being introduced to the standard menu across all U.S. Teddy's restaurants.
Thanks for looking! Also please feel free to leave a comment!